4 WAYS TO BE AT YOUR BEST
Be the Best You Can Be.
Constantly busy? Lacking energy? Feeling time poor and unhealthy?
Good physical and mental health is the foundation for enjoying life to the fullest.
High quality organic plant-based protein can support a healthy lifestyle. 
Ezy Protein was created to support the achievement of your health, fitness and well-being goals.
4 Great Tasting  Plant-Based Flavours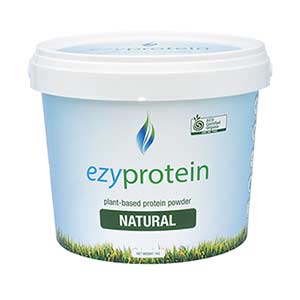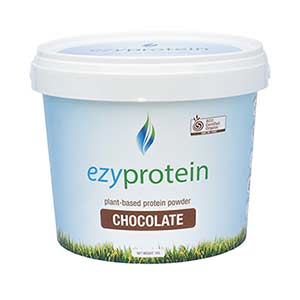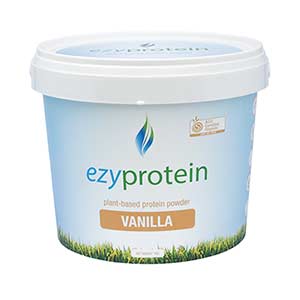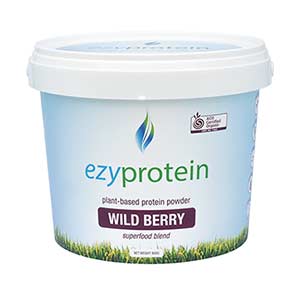 And In Convenient Single Serve Sachets…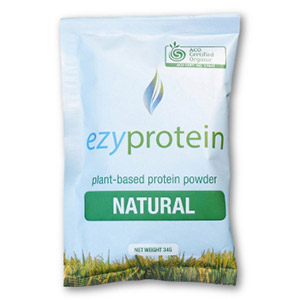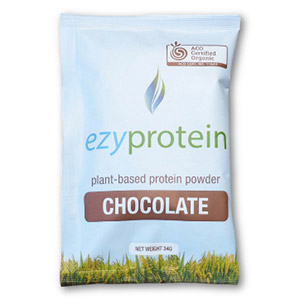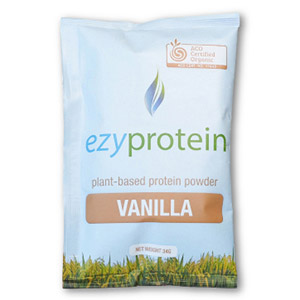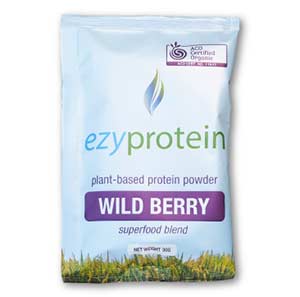 ….and In Boxes of 7 for a Week's Supply.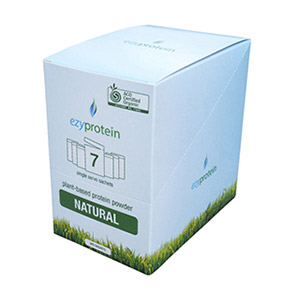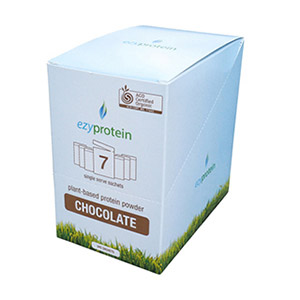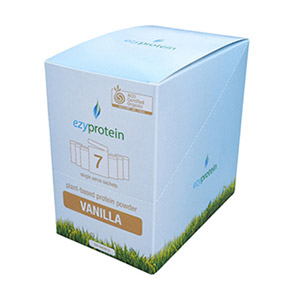 Why ezy
protein

is a Great Idea

Being Certified Organic is a big deal!
It's not just a fancy claim – every part of the supply chain from the soil on the farm to the production of ezyprotein has been through rigorous audits and testing and adheres to the Australian Certified Organic Standard (ACOS) or a similar affiliated program.
This means that ezyprotein is Non-Fumigation, Non-Irradiation, and Non-GMO, and our Products are free from synthetic chemicals, pesticides, herbicides, hormones, and antibiotics.
Customers Love ezy
protein
"Thank you… We love the product!"
"I have suffered from crohns disease and sibo for a while now and to find a protein powder this healthy, tasty and not upset my disease and my symptoms is amazing."
"I take my hat off to you for the fact you've managed to get a vegan protein taste this good. I think we have trialed 12+ different brands in the past few years and 90% of them are crap. I think it's quite hard to mask the "pea" taste/texture. And I noticed you don't use pea, yet use brown rice as the main source of protein. So that's great."
"I have been using ezy protein powder for about a year now and I'm very impressed with the taste, consistency and extremely clean ingredients.  Very happy to support an open and honest company who answers any questions about their product. My number one go-to plant-based protein powder for my family. Highly recommend."
"Hello – We've been buying your Ezy Protein Vanilla 1kg tubs for about 3-4 years now. We use it about 4-5 times a week in our morning smoothies – and love it. "
"You guys are amazing! I ordered my protein powder in the morning and received it in the afternoon…. on the same day! Awesome!:-D "
"Hi there, I've been buying your chocolate protein for a while now, it's the best tasting rice protein available…… Thank-you "
Brown Rice Protein Powder is a healthy, versatile plant-based protein powder that offers many benefits for overall health, muscle growth, and weight management. It is gluten-free, hypoallergenic, and easy to digest, making it suitable for people with dietary restrictions or digestive issues.
read more
At ezyprotein we are all about helping people to optimise well-being. We are on this planet for a very short time and good physical and mental health is so important to enjoy a fulfilling life. We are passionate about helping people to be at their best, and we do this by providing carefully and ethically sourced, certified organic health food supplements and body care products. Enjoy!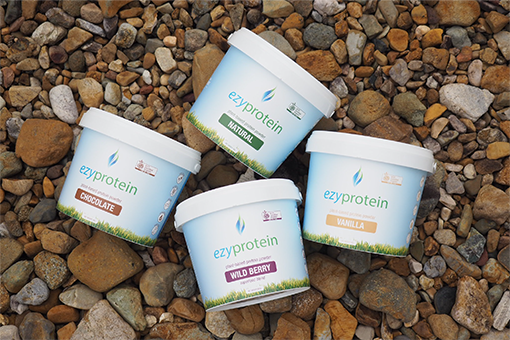 PO Box 290
Burleigh Town
QLD 4220
Australia